Completely Customizable eCommerce Carts For Businesses
Tailor to Fit Your Unique Industry Needs & Growth
Ready-to-Tailor eCommerce Website Base-Code Engines
Rent or Purchase with No Further Licensing Fees
Advertising Solutions ecommerce and shopping cart website applications allow any business, regardless of industry, to sell products or services online.
Every ecommerce website application can be specifically tailored to meet each individual company's requirements and specifications.
Because our ecommerce website applications are based on open-source technology, there are no restrictions or limitations to how each base system can be modified.
Our ecommerce application base systems are available for rent or purchase.
Rent for $149.95 per month. Base systems can be purchased with no additional licensing or monthly fees for $1,995! (Currently FREE with ANY Service Package Purchase.)
An Advertising Solutions eCommerce Website Application makes it easy to:
Make Unlimited Customization Unlike Boxed Solutions
Modify & Integrate a Completely Custom Design
Add Products, Images & Manage Content
Manage Online Orders & Sales
Make a Profit!
Advertising Solutions eCommerce Shopping Cart Solutions Give You Complete Control
eCommerce Shopping Cart Add-Ons
Upgrade and improve your online store experience by adding Multiple Sales Channels such as eBay & Amazon, add Coupons & Gift Certificates, Newsletter e-Blaster, Banner Ad Manager, Additional Shipping & Payment Gateways, and Much More. Learn more about our e-commerce module add-ons.
Advertising Solutions Family of Services
Advertising Solutions offers a host of additional services to help you and your new Advertising Solutions eCommerce Shopping Cart Solution. From Design Services to Hosting or Promotion, we can help. Learn more about Advertising Solutions's additional services and systems.
Advertising Solutions Offers Reliable Support
At Advertising Solutions, our customer referrals say it all. A large percentage of all our customers come from other customers! Our goal is to be number one in customer satisfaction and referral. Feel free to call and speak with someone live anytime.
Completely Customizable Design
Advertising Solutions eCommerce Shopping Cart Solutions can be completely customized to match your corporate image. Regardless of the desired look or feel, every ecommerce shopping system can be modified by Advertising Solutions or any other individual or design firm.
Scalable Shopping Carts
With a Advertising Solutions eCommerce Shopping Cart website application, there's never a restriction on growth or expansion as with boxed or off-the-shelf solutions. Regardless of how your company needs change, your website can grow and change with you with simple programming modifications. In additon, because our carts are based on open-source technology, you are never subject to additional licensing or renewals fees as found with other proprietary softwares.
Secure & Reliable
The technology behind Advertising Solutions's eCommerce Shopping Cart Solutions is a combination of Javascript, PHP and MySQL running on a unix-based platform. Alone, these technologies are known as powerful and reliable tools; together they make the secure and reliable online ecommerce shopping systems allowing you to manage your online business with ease.
The Easiest Shopping Cart
Advertising Solution's online ecommerce shopping cart systems are extremely easy to use and manage from any computer connected to the Internet; at home, work or on vacation! With a Advertising Solutions eCommerce Shopping System, any business can sell online with ease; Point-Click-Save!
Your Online Partner
When you purchase your Advertising Solutions eCommerce Shopping Cart, choose us as your partner and let us help you customize the design, secure your monthly hosting, and be here to answer your questions anytime you need. Our Team here at Advertising Solutions is efficient in working with clients on a domestic and international level. Our clients and experience spread various industries ranging from wholesale to retail to downloadable online content and more. We have the breadth of experience needed to help you get the most from your online store.
Never Any Hidden Fees
When you purchase your eCommerce Shopping Cart, you own it! You are not responsible to pay any annual licensing or renewal fees. As well, all profits from sales are yours to keep unlike other shopping cart solutions that charge a percentage of your online sales.
Advertising Solutions eCommerce Cart Benefits
Nothing to install, your website IS your store
Fully Functioning e-Commerce Online Store
24/7 Client Support
No Licensing or Maintenance Fees
Completely Customizable
(Customize to match your company image)
Upgradeable as Needs Change
(Add new functions and features as your company grows)
Search Engine Optimized Code
(No unnecessary code or functions to clog system)
Several Shopping Cart Solutions to Fit Your Budget
View Complete Features & Benefits
You can add an eCommerce Shopping Cart to a new or existing website
Shopping Cart Features
The following are just a few of the features that come standard with all Advertising Solutions Shopping Cart Solutions.
Quick View Shopping Cart
Advertising Solutions Shopping Cart Solutions gives your customers an always present summary of how many items are in their shopping cart and the shopping cart subtotal. With a custom design, this information can be posed anywhere on the site and can even be customized to show a complete mini-view of individual items in the shopping cart.
Complete Design Flexibility
With the built-in dynamic navigation present in the Advertising Solutions Shopping Cart Solutions, creating a navigation system that is easy for your customer to comprehend is quick and easy and done with the push of a button. Whether you want products sorted by Manufacturer, Type, Price, Other Categories, or all of the above, simple Point-Click-Save technology makes it quick, easy and painless to setup your shopping cart's navigational structure.
Quality Site Search
One of the most critical navigational tools to have in any website is a site search. For this reason, Advertising Solutions Shopping Cart Solutions come with a complete site search utility that allows your customers the ability to quickly and easily search for products or services by name, number or keywords and phrases. As with all Advertising Solutions, building and expanding upon the site search to include new or upgraded features is possible without costly licensing of software or tools.
My Account Center
With an Advertising Solutions Shopping Cart Solution, your customers have the ability to manage their account information with you directly online without having to place a phone call or send an email. The My Account Center stores a customers Contact Information on file for future orders and automatically fills in their Contact Information on future orders without having to spend extra time keying in information. As well, the My Account Center stores Order History, Payment Detail as well as any Order Notes or Shipment Tracking information input by you via the Administrative Control Panel.
With the My Account Center, your customers will feel secure in placing and order knowing that they can simply login at any time to view order status, shipment tracking information and order detail. With the My Account Center, you can really free up precious time as a business owner and grow your business instead of answering questions related to order status!
---
Feature Overview
Easy Setup
No special programming required
No HTML knowledge required
No graphic design skills required
Complete web-based administration
Complete online e-commerce solution
Sell unlimited products and services
Point-Click-Save! Technology
Shopping Cart Design
Easily customized to match any company image
Can be integrated with an existing website
No additional licensing or monthly fees
Built with reliable technologies PHP & MySQL
Upgrade as needs change
Intuitive Administrative Control Panel
Easily manage Shipping, Taxes and $$$
Order Managment
Order management and archival
Editable orders
Customer & Admin order notes
Order tracking & shipment estimate
Search for orders based on Date, User or Status
View Payment History and Payment Types
View Time Period Sales Reports
Product Management
Easy interface for adding and managing products
Unlimited products & associated attributes
Products can appear in unlimited categories
Easily manage product images
On Special & Featured Products page
Inventory Management
Unlimited potential for upgrades
Search Engine Optimization
Clean, well-documented code
Cross-browser compatible
Search engine friendly coding
Proper META Tags for encoding
Keyword & Description META Tags
Customizable HTML Page Text Areas
Free SEO Goodies & Resources
Customer Satisfaction
Archival of customer information & records
Live Order Tracking
Automated Order Confirmation Emails
Password protected
Quick checkout of repeat customers
Unlimited Customers & Users
Powerful Site Search
e-Commerce Shopping Cart with Inventory Management and Integrated CMS Specifications
Integrated Website CMS (Content Management System)
Point-Click-Save Technology
Content of website pages editable by you or other authorized user via Online Administrative Center

No need for a web designer when you need changes or updates
No programming knowledge required as all changes are made using WYSIWYG Online Editor
No special software required
Completely web-based and accessible with any Internet connection

Unlimited editable website pages, products, categories and sub-categories
---
Product Management
Manually enter or upload via spreadsheet, products and quantity available for sale:

Product Name
Short Description
Product Page Text
Product SKU
On Special - Lists selected items under the Specials/Featured Products page
Select multiple categories to display the product
Up to three thumbnail and three large images per product detail page

Management of Product Attributes (e.g. Size, Color, etc)

Attribute Name
Display Order
Retired
Cost
Price
Inventory Minimum
Current Inventory
Adjustment of Quantities

Set Shipping Details - Allows you to set shipping cost, dimension and weight specifications for shipping calculations

Item Rate
Item Weight
Length Width
Height
---
Inventory Management
As products are sold, quantity will be deducted from stock
Inventory Reporting

View Inventory Based on select criteria
View Low Inventory Reports

Quick Inventory Replenishment Report
---
Order Management
Ability to Edit orders throughout Order Cycle
Search for orders based on Date or Time Period
Search for orders based on Status (e.g. New, In Progress, Shipped, Layaway, etc)
Order Reports by Order ID, Order Date, User, Email Address
View Payment History and Payment Types
View Time Period Sales Reports
---
State & Country Taxes
Manage Tax Rates via the Advertising Solutions Administrative Control Panel
Enter Flat Taxes or Percentage Taxes per States or Province
Enter Flat Taxes or Percentage Taxes per Country
User Permissions
Automated Customer signup
Customer ability to manage via 'My Account':

Contact information
Password
Billing and shipping information
View Order History
Make Payment Online

Administrator ability to manage:

Store Settings, Content, Products and Pricing
Users and Passwords
Orders & Status
---
e-Commerce Payment Modules
Integration with PayPal IPN allowing for real-time processing of payments via PayPal - simply enter your PayPal Account email to connect
Integration with Authorize.net Payment Gateway - simply enter your Authorize.net Account Login and Transaction Key to connect
In-Store Credit Card Processing - The 'Save CC Info Order Button' combined with an SSL Certificate allows your customers to encrypt their credit card number and information for you to process using your pre-existing manual credit card terminal in-store
Default Order Button - Allows your customers to save their order and mail in a check or call you to make other payment arrangements
Ability to customize programming and add ANY new payment systems as needed
---
Shipping Charges
While additional Shipping Options can be programmed in at any time, all Advertising Solutions Shopping Carts come with the following built in shipping options:
Flat Rate - Every order is charged the same shipping rate.
Base Rate + Set Price Per Item - Every order is charged a fixed rate, plus an additional charge for each item purchased.
Variable Price Per Item - Shipping is calculated from the shipping price entered for each product. Enter the shipping price for each product in the product details area.
Price Per Pound - Enter your Rate Per Pound, then enter the weight for each product in the product details area.
By Total Cost of Items - Corresponds to the total price of the items in the shopping cart.
By Total Number of Items - Corresponds to the total number of the items in the shopping cart.
By Total Weight of Items - Corresponds to the total weight of the items in the shopping cart, measured in pounds. To use this option, you must enter the weight for each product in the product area.
UPS Real-Time Calculated Shipping - With this upgraded shipping option, your customers will have the option of choosing from the UPS Shipping options that you specify. Your users will need to be logged in or enter their zip code in the appropriate form in order to have shipping charges calculated, as the charges are based on the destination zip code, as well as the total weight of all items in your shopping cart. You must enter weights for all items in your catalog to use UPS Shipping.
Additional Shipping Charges - You can enter up to three additional charges that can be added to the shipping total, as well as the text describing each. Your customers will be able to check one of the three options and the additional shipping charges will be added to the overall shipping cost.
Ability to Literally Add Any Other Module - Because the Advertising Solutions shopping cart is based on open-source code and is not a boxed or off-the-shelf solution, literally any shipping service or module can be customized to work with your shopping cart. The time may vary depending upon the indivdual solution, but literally anything can be programmed in.
---
Technical Specifications
Programming Language - PHP

Open source, no licensing fees as compared to ASP.net or other proprietary programming languages
Powerful, stable and reliable
Used by many prominent companies such as Yahoo, GE, Motorola and hundreds more

Database - MySQL

Open source, no licensing fees as compared to Microsoft SQL Server 2000
Powerful, stable, reliable

Hosting Recommendation - FreeBSD / Linux

Not susceptible to virus and hacker attacks like Microsoft products
Powerful, stable and reliable
Purchase Outright
Own immediately with no further licensing or renewal fees for only
$1,995.00
US Funds.
There are NO additional licensing fees or monthly charges. You can host your e-commerce shopping cart website application on any of our hosting plans OR any host of your choice supporting PHP, MySQL and Apache on a Linux, Unix or FreeBSD server.
Rent To Own
Own in 12 months for only
$199.95/mo
US Funds when using a hosting plan with Advertising Solutions.
After 12 months of on-time payments, you own the website with no further licensing or renewal fees required. At this point you may:
Choose to continue hosting with Advertising Solutions and keep your e-commerce website.
Choose to upgrade to the latest version of the e-Commerce Shopping Cart website application and continue on another 12-month rent-to-own plan.
Choose to move your hosting to a hosting provider of your choice. Please note that your website application will require a Linux, Unix or FreeBSD server running PHP, MysQL and Apache.
Monthly Rental
Rent month-to-month for only
$149.95/mo
US Funds, including hosting.
The monthly rental program allows you to rent the e-commerce shopping cart website application without the upfront investment of purchasing and includes the following benefits & features:
Includes setup on a Advertising Solutions Hosting Plan at no additional cost.
Includes monthly hosting up to a Level 2 Hosting Plan, or an equivalent credit towards a larger Advertising Solutions Hosting Plan of your choice.
Always have the latest updates and upgrades automatically integrated into your e-commerce website system.
Month-to-month solution that you can cancel at anytime.
Can be purchased outright at anytime and moved to your hosting provider of choice. Please note that your website application will require a Linux, Unix or FreeBSD server running PHP, MysQL and Apache.
Demonstration
Take our e-commerce online shopping cart website application system for a spin and see how easy it is to manage your own online e-commerce shopping cart website:
See our demo e-commerce website applications in action
Login as an Admin to view the Administrative Control Panel
In the Admin Area, you can:

add, delete and manage:

website pages
images
products
services
categories
users
orders

and more in real-time!

Your changes will appear live on the website immediately!
Request a Shopping Cart Demonstration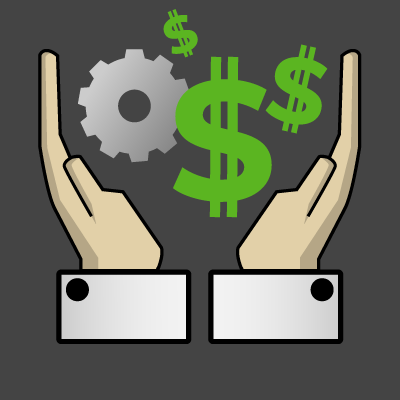 Managed Content Management System Website Application Pricing Options
Request Service Now
We Accept Credit, Checks & PayPal

Recommended Web Technologies

Recommended Integrated Solutions